MJc overview:


"Matthew Jeffreys Consulting (MJc) is a Business and Product development consultancy assisting companies and individuals in the automotive and aerospace industries; turning projects, ideas and designs into reality through innovation, practicality and efficiency.

A wide network of diverse automotive and aerospace industry personal contacts allows MJc to facilitate important connections, manage projects and assist clients by finding solutions to problems - whether related to engineering design or commercial development. Projects have ranged from assessing, developing and implementing new high-performance DIL simulator technologies to implementing PLM data management processes and from managing wind turbine blade manufacturing projects to the detail design of composite materials and light-weight structures for motorsport teams.

I formed Matthew Jeffreys Consulting Ltd in 2006 after a 25 year career as an F1 design engineer and project leader at McLaren Racing (1984-2005). My responsibilities included leading the chassis engineering design team for more than 15 F1 car projects (1987-2002), including the 1988 McLaren MP4-4 that in the hands of Alain Prost and Ayrton Senna won 15 of the season's 16 Grands Prix. Recent focus has been on business development in the driving simulator industry (both in motorsport and the general automotive engineering market sectors), assisting clients - via an impartial and independent viewpoint - with new product development, new business opportunities and management of customer relationships.

Knowledge and expertise gained in my McLaren career is now applied to other diverse organisations and industries. Since forming MJc clients have included organisations at the highest level of motorsport, high performance vehicle manufacturing, aerospace, wind energy, defence, safety equipment and bespoke specialist engineering design companies.

Special focus is on achieving overall efficiency in the design and implementation of new products. This often involves devising new and appropriate internal processes and procedures, to ensure alignment with the requirement to deliver projects on-time, to budget and to the right quality."
Matthew Jeffreys (Managing Director) -March 2017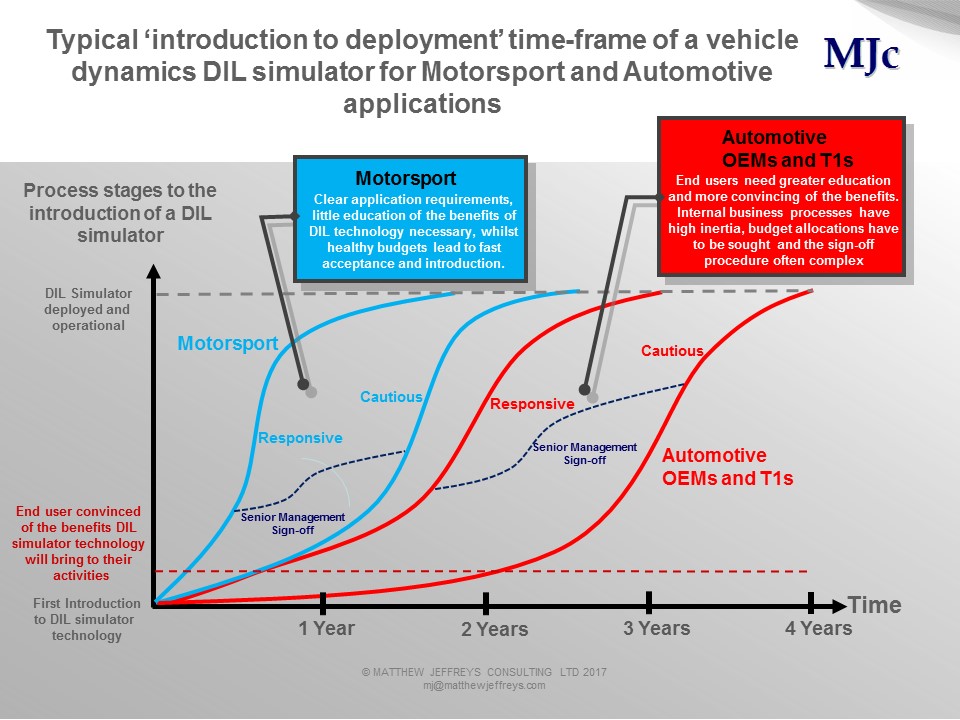 ---
Current Project:-


Providing independent advice on applications and business development opportunities to a company involved with driver in the loop (DIL) simulator technology for vehicle dynamics, ADAS and Autonomous vehicle development.



MJc services include:-



*Bringing F1-derived technologies, processes and best-practices to wider industry sectors and organisations, specialising in the areas of DIL, PLM, CAE, data management as well as composites design.
*Addressing 'culture change' and organisational re-structuring to improve operational efficiency.
*An independent consultant supporting engineering-based organisations in facilitating best practice processes; assessing - independently and impartially - the most appropriate technology choices for businesses who are otherwise reliant on a vendor's own suggestions.
*Developing new strategies for future business requirements; addressing needs for linked and integrated design-to-production working methods; developing solutions in facilitating new PLM, design and data management technology for process development and efficiency improvement.
*Conducting composite design studies for organisations looking to build lighter-weight structures. Bringing F1 knowledge to what have to be commercially viable projects.
About MJc:
Matthew Jeffreys Consulting provides independent support services for SMEs and larger organisations in the F1, automotive and aerospace industries as well as those involved with product design.



MJc focuses on three main areas:



Business and product development:
Finding new markets and assisting companies and individuals turn ideas and designs into reality by combining innovation, practicality, efficiency and materials selection. Special focus is on facilitating business development services targeting new markets for clients' own products and services.

Implementation of 'best practice' processes:
Bringing F1-derived technologies, processes and best-practices to wider industry sectors and organisations through the practical application of PLM, CAE, data management and the phiilosophy of 'joined-up-engineering'. Also through addressing 'culture change' and practical organisational re-structuring.

Design innovation and Project Management:
Developing design ideas with clients then, through a wide network of technology partners, sourcing the most paratical means for their product to be manufactured and brought to reality.Special focus on simplifying a design to maximise efficiency and cost. Projects involving the use of composite materials for light-weight structures are common..



MJc clients have included:


rFactor Pro (Driver-in-the-loop simulator technology)
McLaren Applied Technologies
Ansible Motion
A global automotive OEM tyre manufacturer*
Segula Aerospace / Technologies
Vestas
EADS-Astrium
Spyker Cars (NL)
5 Formula One racing teams*
Honeywell Aerospace
Lola Cars
B3 Technologies
QinetiQ
Surrey Satellites
David Coulthard Associates
Intrinsys
*NB Names witheld for confidentiality



The 'Facesaver' cycle helmet:


In 2002, as a 'hobby' project, MJc launched the 'Facesaver' cycle helmet with support from F1 driver David Coulthard. Designed by MJc its patented one-piece 'eps' inner liner extended forwards to protect the jaw and teeth. Official figures researched by Professor Jonathan Shepherd and Michael Harrison at the University of Cardiff show that in over 65% of children's cycling accidents there is resulting damage to the jaw and teeth.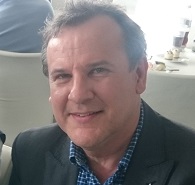 Contact MJc:
Email: mj@matthewjeffreys.com
Telephone:
Office: +44(0)1483 302497
Mobile: +44(0)7899 961947